Dental Implants in New York, NY
---
At Koppelman Dental in NYC, we proudly offer the most sophisticated dental implants on the market. Call 212-382-3782 to schedule your first appointment. We speak English, Spanish, Portuguese, Italian, Hebrew, and Russian.
Dental implants are considered the treatment of choice to replace failing or missing teeth. At Koppelman Dental, we have the education, skills, and technology to optimize the stability, functionality, and aesthetics of your dental implants. Dr. Koppelman received advanced training in Implants and Advanced Prosthetics at North Shore University Hospital, and he holds a Masters in the International Congress of Oral Implantology.  
Even more importantly, we're here to guide you through the entire process. We will explain every step of your journey and be there for you in every possible way.
Implant costs vary, depending on the materials used. Higher quality implants provide better stability and better long term results. There are a lot of third party manufacturers mass producing dental implants, so it is important to make sure you're getting the best 
We use 3-D cone beam computer tomography (CBCT) to assess jawbone quantity and quality, and 3-D navigational surgical guides to place dental implants. Many dental offices will send you to a radiology clinic, where you may need to wait as long as a month to have your scan read.  At Koppelman Dental, we take the scan in-house and analyze it the same day. Our in-house technology allows us to use a minimally invasive approach that shortens healing times and optimizes implant placement. We are committed to continuing education, and we use only the latest methods, materials, and protocols to create the best possible outcomes.
Despite internet rumors, nearly anyone can benefit from dental implants. Underlying medical conditions such as high blood pressure or diabetes can increase surgical risks, so they should be under tight control. Implants must be placed in a healthy mouth, so we will address existing oral health problems such as tooth decay or gum disease before we begin. In addition, those with severe jawbone loss may need bone grafting to support the implants. Within these parameters, there is no reason not to get dental implants.
Single Tooth Dental Implants
---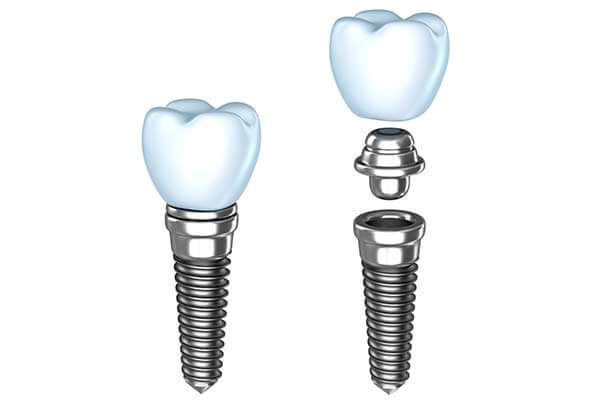 ---
---
Many people believe that a single missing tooth is not a big deal, especially if it is in the back. The truth, though, is that the adjacent teeth will start shifting and tilting, while the opposing teeth start to move down into that spot. You will begin to favor the opposite side, causing uneven pressure on the teeth and jaws.
Until recently, a dental bridge was the only option to replace a single tooth, causing damage to the adjacent teeth. Today, there is a better way. A single tooth can now be replaced by one dental implant topped with a crown. Unlike some dental practices, we use the latest, most cutting-edge, minimally invasive methods to place your dental implant.
A dental implant is a biocompatible titanium screw that is placed where your tooth roots once were, essentially replacing those roots. Through a process called osseointegration, the implant becomes an anchor in your jawbone, hidden under your gum tissue. We use technology known as Resonance Frequency Analysis or Implant Stability Quotient to ensure that integration was successful, and then attach a crown to the implant. It will look, feel, and function just like a natural tooth. With our technologies, we can perform the entire process in a single visit.
---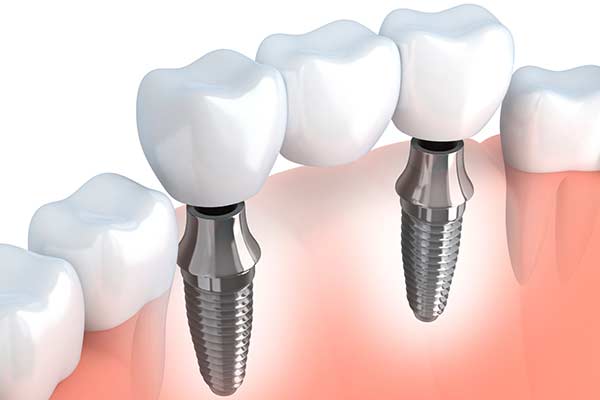 ---
If you are missing three or more teeth in a row, an implant supported bridge may be the right choice for you. While a traditional bridge is anchored on the neighboring teeth, increasing the risk for fracture or decay, an implant supported bridge is secured at each end to a dental implant, leaving the adjacent teeth undisturbed.
---
---
Implant Supported Dentures – Imagine a denture that makes you happy!
---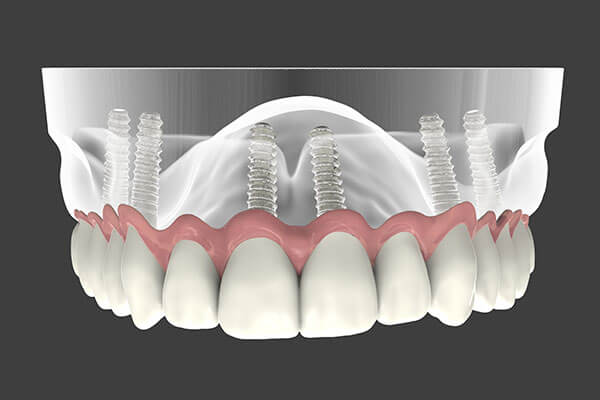 ---
Are you tired of a denture that doesn't fit, feels loose, and makes eating difficult?  Studies show that dentures can actually decrease socialization and even increase morbidity. Using implants, we can secure your existing denture, or make a smaller, more comfortable denture that locks in place. Implant supported dentures can restore your ability to smile confidently and eat naturally!
---
Mini Dental Implants (MDIs)
---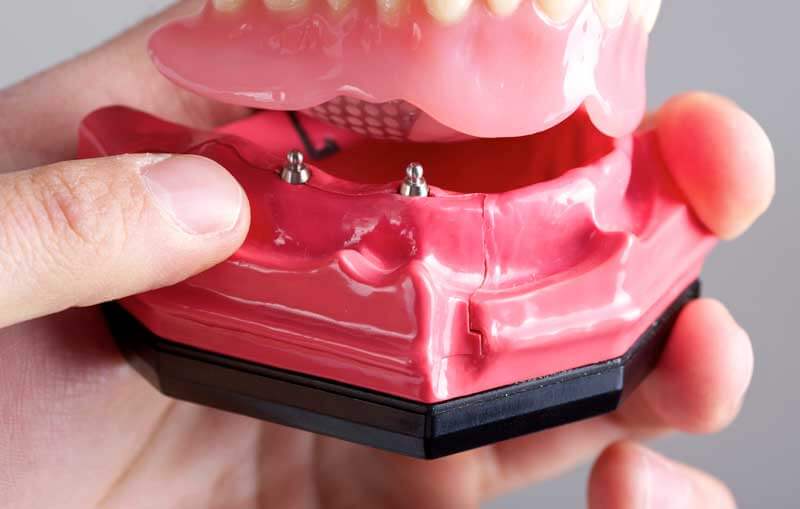 ---
Have you heard that you're not a candidate for dental implants? Are you skeptical of bone grafting and long healing times? Mini or Narrow dental implants are a great choice for those who have limited amount of bone, or  simply want to avoid the long process of healing from traditional implant surgery. Smaller than traditional implants, these implants are placed in a minimally invasive procedure that normally allows us to secure your final restoration on the same day.  With 3-D guided surgery, these implants can often be placed without any incisions, cutting, or stitches.
Learn more about Mini Dental Implants
Call 212-382-3782 to schedule your appointment.